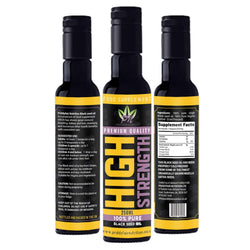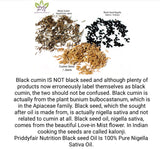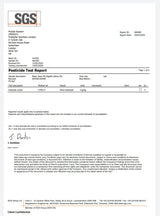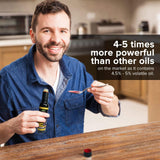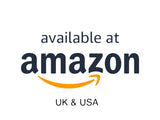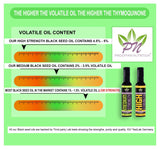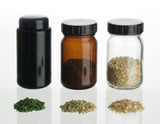 Black Seed Oil Nigella Sativa Cold Pressed HIGH STRENGTH 100% Pure Comes with a Free Sachet Raw Wild Forest Honey Pure Free Delivery
100% PURE POTENT BLACK SEED OIL 
- we're proud to offer one of the highest quality Black Seed Oil anywhere in the world.
Black seed oil( Nigella Sativa seed oil) is a highly prized culinary spice which comes with amazing health benefits too. You can use it in your food, salads, baking, drinks or straight from the spoon.
- Priddyfair Nutrition's Nigella sativa oil comes in violet dark miron bottles-which is the BEST glass for preserving any type of food.
- This helps to keep the temperature down and the light out. It also has a Top quality drizzle spout, so only enough of what you need comes out ,ensuring zero wastage. NO falling spouts here!
OUR HIGH STRENGTH OIL CONTAINS 4.5%-5% OF VOLATILE OIL & 3.7% TQ
POTENTIALLY 4-5 TIMES MORE POWERFUL THAN MOST OILS ON THE MARKET. -Priddyfair Nutrition offers 2 different strengths of Black Seed Oil; our HIGH STRENGTH and MEDIUM STRENGTH oil;
COLD PRESSED FROM ORGANIC NIGELLA SATIVA SEEDS Rich in Omega 3 6 9
Comes with a free sachet of Raw Wild honey
This is 100% pure oil with absolutely no additives remains unprecedented. Stronger than Ethiopian black seed oil 
-If you are looking for a less potent oil, consider our MEDIUM STRENGTH BLACK SEED OIL. 
- consistency is key with black seed oil. 
The Priddyfair Nutrition brand is known for premium quality goods and giving our customers utmost value, In fact we're so confident in our products that we even offer a 60 day 100% Money back guarantee.
SOME OF THE BLACK SEED OIL BENEFITS
These statements have not been evaluated by the Food and Drug Administration. These products are not intended to diagnose, treat, cure or prevent any disease.
Features & details
PROPERLY COLD PRESSED BLACK SEED OIL from 100% Pure Organic Black Seed Oil Nigella Sativa Seeds also known as Kalonji and Black cumin seed oil , Bottled and packed in a UK GMP certified facility into the quality ultraviolet dark Glass bottles.

THIRD PARTY LAB TEST: Our Premium Quality Black Seed Oil HIGH STRENGTH is 6X More Potent than most Blackseed Oil in the market & contains 4.5%-5% VOLATILE / ESSENTIAL OIL content of which 3.7% is THYMOQUINONE, and MEDIUM STRENGTH is 5X More Potent & contains 3-3.5% VOLATILE OIL content of which 2.4% is THYMOQUINONE. Non GMO, No Pesticides.

COMES WITH A FREE SACHET of raw honey, Use it in smoothies, drizzle on salads, warm teas, or take it straight from the spoon. Black seed oil is more easily absorbed than taking black seed oil capsules, Suitable for vegans and Vegetarians.

IT IS AN OMEGA 3-6-9 OIL which has numerous benefits. Nigella Sativa seed oil is known to contain antioxidants. it is an anti-inflammatory, bacterial, & fungal, great immune booster, for hair growth and skin health. it can be used as a massage oil. Better than Ethiopia black seed oil. 

PRIDDYFAIR NUTRITION DON'T JUST CLAIM IT, We show it. Both our TQ & Volatile / Essential Oil % As well as Our Pesticide and Chemical Free Lab test report. Making Our oil Naturally Organic, PURE, & POTENT. Tastes Extra Strong & You can Get Quicker Results, You won't Believe it until You try it. We give you a 30 Days MONEY Back, BUY IT NOW. If you don't like it, return it. We Believe you cannot be disappointed, This is Highest Quality Pure Cold Pressed Black Seed Oil. Try With Confidence today.