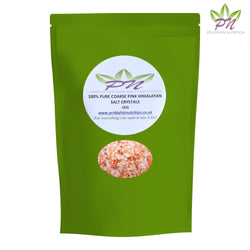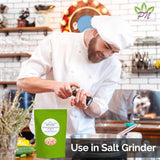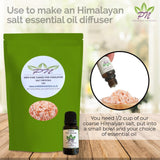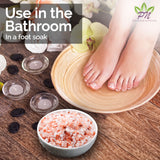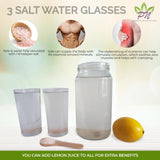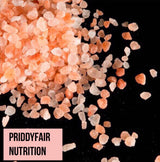 COARSE PINK HIMALAYAN SALT, 1kg Naturally Organic ( Free UK Delivery)
This Himalayan salt contains 84 trace minerals and elements that are found in the body. This is a coarse grade salt and of the highest quality and purity, A Potent detoxifier of heavy metals, delicious in foods, great for scrubs and baths.
100% Pure & additive free
Himalayan Salt Improves circulation and lowers blood pressure
Reduces the signs of aging and promotes healthy sleep patterns
Increases libido and increases hydration.
These are just few of the numerous benefits!
Our Priddyfair Nutrition brand is of premium quality, if you are not satisfied you have our 100% money back guarantee
This special pricing may not be for long, So click the Add to cart button now!
Features & details
Himalayan salt contains 84 trace minerals and elements that are found in the body

This product is a fine grade salt and of the highest quality and purity, Suitable for Vegan and Vegetarian

Potent detoxifier of heavy metals, delicious in foods, great for scrubs and baths

Great as a gift, in a bath, for cooking, fermenting vegetables, in a body scrub too as its so good for the skin as it accelerates healing!

Comes in 2 Pack of 500g Equal to 1 kg stand up pouch bags