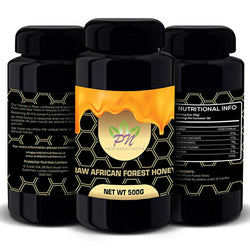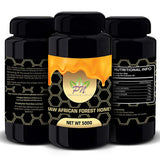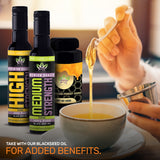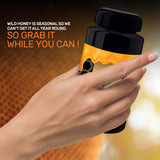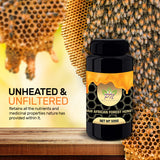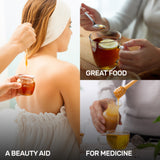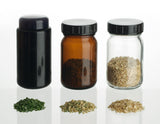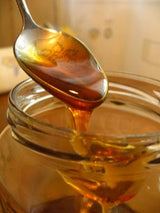 Raw Wild Forest Honey 500g , Unfiltered 100% Pure, Premium Quailty
This honey is not farmed by beekeepers. Rather it is sourced from Wild beehives in forests in West Africa, harvested by experienced honey harvesters. 
The honey is raw and has not been heated in anyway. It's unfiltered, with all the lovely nutritional and medicinal value intact. It is just sieved of the bees and big bits of honey comb that fell into it during harvest and packed here in the UK.
As the honey is wild, it is therefore seasonal and can't always be available all year round. Approximate nutritional information for raw honey:
| | |
| --- | --- |
| | Per 100g |
| Energy (kjoules) | 1416 kj |
| Energy (kcal) | 333 kcal |
| Fat | 0.2 g |
| of which Saturates | 0.1 g |
| Carbohydrate | 83.1 g |
| of which Sugar | 69.6 g |
| Fibre | 0.5 g |
| Protein | 0.2 g |
| Salt | 0.015 g |
| Moisture | 18-20.5% |